The Market Challenge
When starting any business you need to be confident that there is a demand for the product or service that you are supplying and that this demand is long term. As you can see from the information on this page the demand for the services that you will provide as a Match Options Franchisee not only exists but is growing…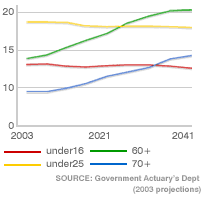 Domiciliary Care We are facing what has often been described as a 'demographic time bomb'. Improvements in social conditions, healthier lifestyles and huge advances in medical science, whilst all welcomed, have resulted in a population that lives longer than ever before.
With an ageing population we face the growing challenge of providing care and the gap between those who need care and those family members who traditionally provided care is widening.
The 'traditional' family structure where children tended to live in close proximity to their parents no longer exists with many families being separated by hundreds of miles as well as often living in separate countries.
House sizes are, in the main, smaller than in the past and whilst many would like to care for elderly parents in their own home they simply do not have the capacity. In addition whilst many elderly people are in need of care, we need to respect that they wish to retain a level of independence and remain in their own homes.
Healthcare Staffing
The medical profession faces challenges related to both the ageing population but also due to a chronic shortage of qualified staff.
Failure to attract, recruit and train sufficient staff along with individuals leaving the profession have both resulted in this shortfall.
Utilising the services of businesses such as Match Options has become not only a need but a necessity in order to safeguard the well being and care of the vulnerable in the community.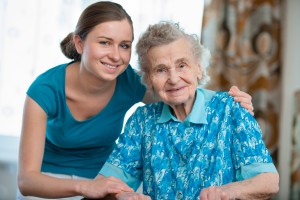 Find out about the franchise Model

What's the Next Step?
If you are ready to take the next step in the Match Options Franchise Opportunity, please use one of the options below:
For the first time in history there are 11million people in the UK aged 65 or over.
This figure is projected to rise to over 16 million by 2032.