Why Invest in a Franchise?
The Business Format of Franchising, to give it its proper name, is an established method of starting and growing a business.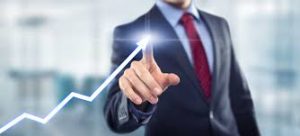 All business start ups have risks. However, you dramatically increase your chances of success by adopting a business model that has already been tried, tested and proven to be successful.
Some compelling facts that you may not know:
Franchising accounts for an annual turnover of £17.2billion
Over half a million people are directly employed by franchised businesses
Over 900 brands offer a franchise opportunity in the UK
Most importantly 92% of franchisees are trading profitably
As a result most High Street Banks are supportive of and keen to lend to franchised businesses
Depending on your financial status banks will usually fund 50% of the required capital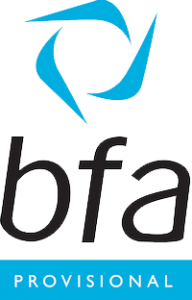 At Match Options we have been successfully trading since 1999. Working as a franchisee and having the benefit of our years of experience will give you the best chance of building a successful, profitable and long term business.
Match Options is accredited by the British Franchise Association (BFA) as a  member, confirming their reputation within the UK healthcare and franchising sector as an ethical and a responsible franchisor. This highlights Match Option's commitment to develop the business in accordance with BFA industry standards.
The Match Options Business Model
Established in 1999 Match Options specialise in sourcing suitably qualified staff for both the Social and Healthcare industries.
As a Match Options franchisee you can operate in both regulated and non-regulated sectors. You can focus on starting as specialist recruitment agency supplying temporary and permanent staff such as nurses and healthcare assistants to regulated organisations including Hospitals and Care Homes.
You can also operate a domiciliary care business (providing care in the home) which is regulated by the Care Quality Commission. You will be required to register as a domiciliary care provider with the CQC before you can provide domiciliary care, and Match Options will work with you on your registration.
The main areas that we operate within are:
The recruitment of Nurses,Social workers and Carers for placements within care in Hospitals and Care and nursing establishments.
The CQC regulated recruitment of carers who visit the elderly, disabled or indeed any other cross section of individuals who may require care at home.
This means that, as a Match Options Franchisee you have two potential income streams namely; filling temporary or permanent positions across a broad range of establishments.
Find out if you have what it takes…

What's the Next Step?
If you are ready to take the next step in the Match Options Franchise Opportunity, please use one of the options below:
Almost all hospitals report vacancies for care workers  (all candres starting from Doctors, Nurses to support staff) all the time.
A&E units risk having to turn patients away due to lack of medical staff.
Research shows that patients have almost a 10% greater likelihood of dying due to fewer medical staff being available.