You…The Match Options Franchisee
The reputation of our Brand is extremely important to us therefore as you might imagine we do not simply grant the right to own a Match Options franchise to just anyone.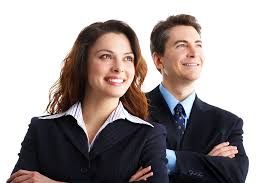 Unlike many other franchise opportunities owning a care business means that you have a responsibility for the care and welfare of others.
You need not have a background in care to own a Match Options franchise. It is likely, however, that you will have had responsibility for managing others and be used to negotiating at all levels.
Whilst our overriding aim is to provide the highest standard of care through the supply of qualified staff, we recognise that we can only continue to do this by being a well run profitable commercial business.
We therefore expect that you will have the drive and determination to grow your business and above all a passion to make a difference to your candidates, clients, the people that you provide care for and your local community as a whole.
What makes a good Match Options franchisee?
There are 4 aspects to being a successful Match Options franchisee and we accept that it may be unlikely that you will have experience in all of these. This is where our training and your ability to build a team is crucial.
 We will teach you about the healthcare sector, but you need to consider the following challenges:
Management Experience – The business develops over time, so you will develop your own skills in communicating and managing a small office based team. You will be required to organise a remote workforce (your temporary staff) developing loyalty from people who you don't see very often and that you are sending into varied organisations.
Business Development – Healthcare and the care sector have never been 'hard' sales environments. They are all about building trusting relationships. Whether this is buying care for a family member or sending staff into a hospital; the buyer needs to trust that the people you send are going to care and do a good job.
You will need to be comfortable talking to people of various backgrounds from your care staff through to Directors of Hospital Trusts.
Operational Quality – Healthcare and social care is a highly regulated sector, so a commitment to following the franchise system and being aware and committed to quality is a 'must' and an essential requirement for a Match Option franchisee and their team.
Financial Management – This is the crucial aspect of managing a recruitment and healthcare business. Ensuring that there is sufficient money in the bank (cash flow) to pay the temporary staff. Match Options will support you here by running the payroll and invoicing process for the franchisees, so one of the major tasks has been taken away. However, the franchisee is still responsible for credit control and making sure they get paid to ensure they can pay the staff. In a recruitment business, cash flow is king.
All the Support You Need…

What's the Next Step?
If you are ready to take the next step in the Match Options Franchise Opportunity, please use one of the options below:
As a Match Options Franchisee you can make a difference
Owning a successful Match Options Franchise allows you to earn an attractive income whilst building an asset which has a strong future re-sale value.
The number of people over 85 is predicted to treble in the next 30 years. Almost 20% of the current UK population are expected live to see their 100th Birthday